Upcoming Events in 2017!
Okay, everyone, I'm back – And very happy to announce three wonderful opportunities to share some of my stories with me — and/or to write some of your own!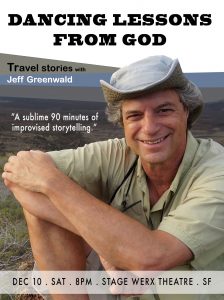 March 24th > 26th, 2017 – Strange Travel Suggestions! I'm thrilled to be part of Brian Copeland's wonderful Best of SF Solo Series once again.  This Spring I'll be doing three shows in Napa, California. Come on up, enjoy great wine tasting among the now emerald green hills, and spin the Big Wheel in a drunken stupor! (Tix are generally sold for the series only; let me know if you can only make it to my show.) I'm also spinning in San Leandro in April, and will post that link soon.
(Sometime in) 2017  – Himalayan Writers Workshop: This one-of-a-kind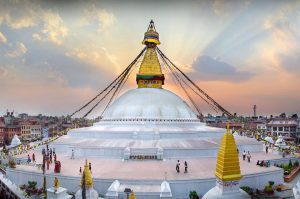 workshop will bring a dozen intrepid writers to the Kathmandu Valley, where we'll dive into the culture and experiment with "story slices": short, pithy, image-driven vignettes ideal for magazine or blog publication. I'll be teaching with the gifted and amazing Laurie Marks Wagner, along with Buddhist poet and impresario James Hopkins.  More information here!
October 14th-23rd, 2017 – Journey to Eastern Cuba: After taking a break in 2016, I'm back on the Cuba circuit, leading a small Ethical Traveler delegation trip to the eastern side of this unforgettable island nation—which is, as you know, deeply in the throes of transition.  We will bypass Havana entirely and explore Santiago, Camaguey, Baracoa, and some of the beautiful and still uncrowded town far from the packs of sightseers. Contact me via this website for more information.
That's it for now! Enjoy this strange (but beautiful) December … and the last few weeks-in-office of the best, funniest, coolest, most compassionate Presidential First Family we are ever likely to see.