A gleeful pair of announcements for my fellow Wanderers and Fools! The New Year will begin with two wonderful opportunities to join me, as a traveling companion, on journeys long and short.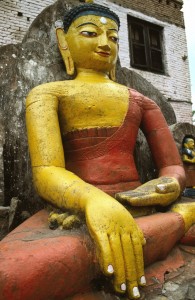 The first is an actual adventure in Nepal, my second home since 1979. In late February 2011 I will lead a two-week trip to the former kingdom, arranged by Ethical Traveler and Global Exchange. Dreams of Kathmandu—An Intimate Visit to the Sacred Valley will explore the cultural highlights of a city I love like no other. This is an opportunity for a small group of people to see a side of Nepal invisible to most tourists. Co-led by renowned photographer Thomas Kelly, "Dreams" will thrill anyone with a passion for the arts, a desire to meet great Asian thinkers, and a curiosity about the world's newest republic. Sign on soon, as the trip must close in mid-January! (Big discounts for Ethical Traveler supporting members.)
Next—after a two-year hiatus — Strange Travel Suggestions is returning to The Marsh!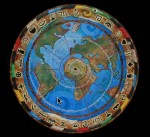 Get your tickets now for the latest avatar of my ever-changing solo show, presented The Marsh Cabaret in Berkeley (just two blocks from the University BART station). This is the first run of Strange Travel since it sold out The Marsh San Francisco in 2008!  I'm also teaching a "page-to-stage" performance class. Journeys for the Stage: Finding Your Inner Marco Polo will meet on three Saturdays starting January 8th, and is limited to 12 people. Thinking of turning your travel stories into monologues? This is the time to begin!
So there you have it. Two irresistible ways to get off your butt and see the world. That is your Number One New Years' resolution, isn't it??