… with me. Which usually means I do most of the talking. But hey, that's what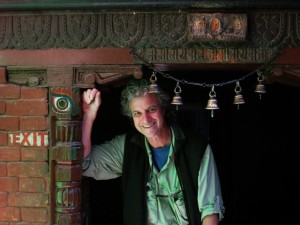 you're paying your $5 for! This event, happening on Thursday 4/28 at Books Inc. (in the SF Marina),  is hosted by my friend Tara Russell—a career vagabond and the inspiration behind  "Three Month Visa" coaching and consulting. Come and enjoy an evening of snaky travel tales, Q&A and other verbal fare at the SF Travel Book Club and Lectures Series this Thursday!
If you miss that event, you'll have to wait a whole month… I'll be speaking at the Oakland Public Library on Wednesday, June 1st.