Okay, everyone, I'm back – And very happy to announce three wonderful opportunities to share some of my stories with me — and/or to write some of your own!
Feb 26th > March 8th, 2018  – Himalayan Writers Workshop: This one-of-a-kind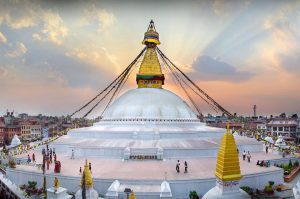 workshop will bring a dozen intrepid writers to the Kathmandu Valley, where we'll dive into the culture and experiment with "story slices": short, pithy, image-driven vignettes ideal for magazine or blog publication. I'll be teaching with the gifted and effervescent Lavinia Spalding, along with Buddhist poet and impresario James Hopkins.  More information here!
December 7th > 17th, 2018 – Arts & Culture of Eastern Cuba: After taking a break in 2016, I'm back on the Cuba circuit, leading a small Ethical Traveler delegation trip to the eastern side of this unforgettable island nation—which is, as you know, deeply in the throes of transition.  We will bypass Havana entirely and explore Santiago, Camaguey, Baracoa, and some of the beautiful and still uncrowded town far from the packs of sightseers. Contact me via this website for more information, or visit this link for more trip info.
That's it for now! Enjoy this strange (but beautiful) December … and the last few weeks-in-office of the best, funniest, coolest, most compassionate Presidential First Family we are ever likely to see.