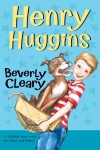 Of all the varieties of nostalgia, few are as sweet as returning to one of the places we learned how to write. Though it's grown and expanded and absorbed millions of dollars in grant money, the Plainview-Old Bethpage Public Library is very much the same refuge I traipsed to after school, haunted on weekends, and ran away to when life at home became intolerable. The same childrens' room where I discovered Beverly Clearly and Roald Dahl; the same wooden cubbies where I wrote my first short stories; the same metal shelves where a lichen-green volume of Who's Who revealed the Sri Lanka mailing address of Arthur C. Clarke.
Today I visited the POB library as a guest, and told a small but eager audience what a lifeline the place had been for me. Among the local guests was Jeffrey Lipsky, one of my best friends since Junior High School, now a brilliant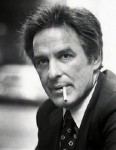 writer/director preparing to release his third independent film (12:30) in mid-January. We've worked diligently, Jeff and I, not always for the richest of financial rewards, but mostly out of true devotion. Jeff's big break came at 18, when his review of John Cassavetes' Minnie and Moskowitz, published in our college paper, so astonished the legendary director that he took Lipsky on as his protégée.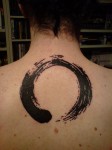 I guess I'm still waiting for that big break. For the phone message out of nowhere. For the email that must surely be a prank. For the whisper, the summons, the call. It sounds deranged. I know waiting doesn't work. I've stopped waiting, and that doesn't work, either. I know there's no forcing that serendipitous instant when my own oblique angle intercepts the zeitgeist. Which will happen, if at all, by accident. Snake Lake has the heart and soul to be the right thing for the right person. But only a twist of fate can drop it into their hands. Who knows? Maybe they were at the library.